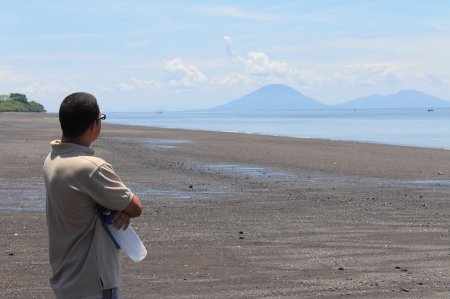 The village of Potosí is a small fishing village and the connecting point between Nicaragua, El Salvador and Honduras. There are only a few restaurants to be found and even fewer hotels. The tranquility of this village is what gives it its charm as the feeling of stress seemingly does not exist here.

It is the best way to get between borders and on the beach waiting to board your boat marvel at the Volcano Consiguïna towering up behind you and if you are lucky then you will also see the cows which wander the beach lapping at the ocean water!

The coastlines of El Salvador and Honduras can be seen from this point and entirely during the few hours spent in a comfortable boat cruising in the gulf on the way to La Union, El Salvador. Its also a great spot to watch returning fishermen with boats teaming with fish or empty boats and empty smiles.