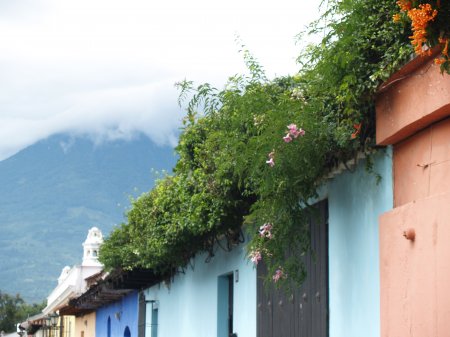 This colorful and charming town is located less than an hour from Guatemala´s capital city. Declared a UNESCO World Heritage site in 1979, Antigua is known for its beauty and historical importance. The cobblestone streets, balconies and colonial buildings offer visitors a wonderful mixture of cultural and religious tradition, surrounded by the three volcanoes: Volcán de Fuego, Volcán de Agua and Acatenango.

Antigua played an important role in the history of Guatemala and was previously the country´s capital until reoccurring earthquakes required that the capital was moved to Guatemala City. Despite the destruction caused by the earthquakes, many inhabitants decided to stay in the old city and took the task of recovering the beauty of the buildings and monuments, making Antigua what it is today. After many years of continued reconstruction and preservation, Antigua was declared a National Monument in 1944, and Monument City of America, by the Pan-American Institute of Geography and History, in 1965.

Antigua offers visitors all its colonial charms and its immense cultural and historic wealth. Visitors can find numerous options for accommodation (some hotels lodged in impressive colonial mansions), restaurants offering local and international food, bars, handicraft markets and many options for entertainment, not only within the city, but also in the surrounding areas.