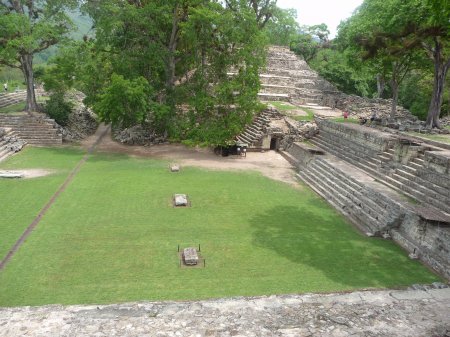 Copán Ruinas is located in the western part of Honduras near the Guatemalan border. Copán Ruinas is known for its magnificent Mayan ruins and was declared a UNESCO World Heritage Site in 1980.

The Mayan city of Copán, as it exists today, is composed of a main complex of ruins with several secondary complexes that surround it. The Hieroglyphic Stairway is one of the main attractions and one of the most outstanding structures of Mayan culture. Within the lines of this 10 m wide stairway are more than 1,250 individual glyphs that constitute the longest known Mayan inscription.

Copán Ruinas offers visitors the opportunity to explore all the secrets of the Mayan civilization in this impressive archaeological site. This charming city of cobblestone streets offers many options for entertainment. In the surrounding area, visitors can undertake many activities including hiking, trekking, visits to coffee plantations, bird watching, visits to Mayan towns, motorcycle or bike rides, and extraordinary horseback rides allowing visitors to enjoy incredible landscapes and visit indigenous communities.