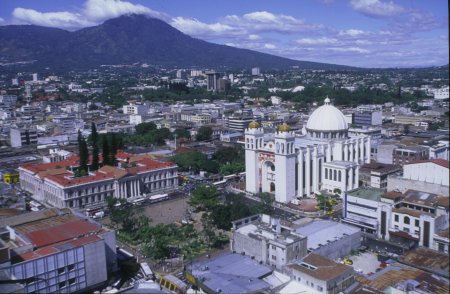 The capital city of San Salvador is located on the side of the impressive San Salvador Volcano, also known as Quezaltepec. It is the largest city in the country from an economic point of view, the location of major industries and service companies in El Salvador, and the most populous city in the country.

In San Salvador, a visit to the historic center is a must, as it hides several architectural and cultural treasures. As San Salvador is growing, it is becoming a tourist region with many sites, hotels and hostels of all kinds, squares, commercial and cultural centers, and museums.

The city also offers many alternatives for evening entertainment, with cafes, restaurants, bars and clubs, where visitors can experience the atmosphere of San Salvador virtually every day, but especially during the weekends. There are also several handicraft stores in shopping malls and a big Handicrafts Market, with multiple booths offering handicrafts from various cities in El Salvador.

For those who want to explore the country and discover its beauty, there are many one-day tour options departing from San Salvador.