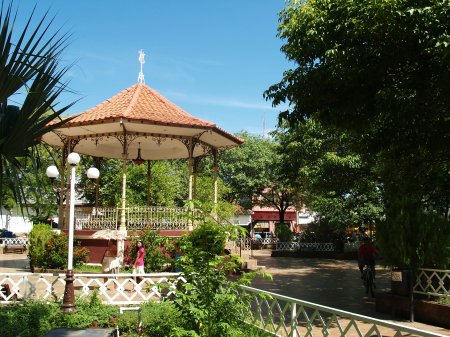 The small town of La Unión is located in the East of El Salvador, at the shore of the Gulf of Fonseca which borders with Honduras and Nicaragua. The city´s port is the main access to go to one of the 22 islands of the archipelago. This port is also the arrival or departure point for the shuttle service Ruta del Golfo, between El Salvador and Nicaragua.

The surrounding landscapes of La Union are impressive, a big diversity of plants and wildlife can be found at the close by Conchagua volcano and you will be able to enjoy beautiful views of the many islands situated in the gulf. Hiking trails are existent and small coffee plantations are worth a visit.

Visitors who want to spend some time in this small, pleasant city can choose between some hotels and local restaurants.